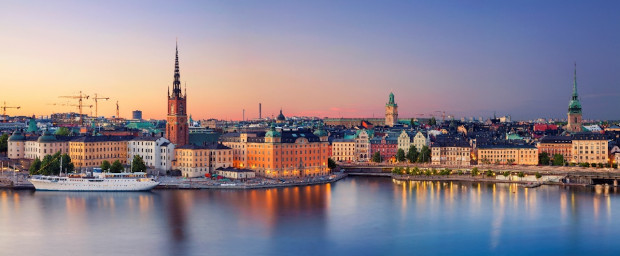 Researchers worldwide have access to PhD theses and dissertations
from one of the world's leading medical universities
The Karolinska Institutet (KI) in Sweden has joined the ProQuest® Dissertations & Theses publishing program and will now contribute its PhD theses to ProQuest Dissertations & Theses Global® (PQDT), the leading global source of emerging research from universities around the world.
Stockholm-based KI is globally known for selecting the winner of the Nobel Prize in physiology or medicine for the past 120 years. Full-text works spanning the whole field of medicine are now accessible by PQDT users globally and will be broadly discoverable via citations in major subject indexes and Google Scholar, giving KI's authors more visibility and recognition for their research output. KI can also track, monitor and see trends in the usage of their theses by other institutions around the world with the new ETD Dashboard.
Dissertations and theses often provide the most up-to-date, comprehensive and sometimes unique research on a particular subject. Now, researchers at more than 3,100 universities from around the world will have access to medical theses and dissertations authored by KI graduates.
"Showcasing the research of our doctoral students in the well-known PQDT database is a welcome way to further increase its visibility," said Annikki Roos, Library Director at KI. "International collaboration is crucial in helping Karolinska Institutet to fulfill its mission and strive towards better health for all. Thus, global exposure is a high priority for us."
"We are excited about partnering with KI to help maximize the discoverability of their researchers' work," said Angela D'Agostino, Vice President of Product Management at ProQuest. "One of the lessons we've learned over the past year is that high-quality medical research remains critical around the world, and needs to be shared globally. We are proud to bring more cutting-edge content in medicine to researchers using our platform."
The fast and seamless discovery of more than 5 million works in PQDT – 2.7 million in full text – improves access to important research. Cross-searching with other scholarly material on the ProQuest platform simplifies workflows even further, saving time for users and broadening the scope of their searches. The full spectrum of content in PQDT is also available in ProQuest One Academic.